Hey everyone!! Welcome to day four!!
Today I am posting from my phone and it doesn't allow me to link so please see the previous post for links to your next stop and all the blogs along the way if you need them.
I used the same paper collection as my banner for this card and once again no tools just scissors and glue :)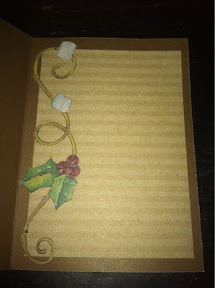 Hope you like it!!
Have a great crafty day!!!
Alina
- Posted using BlogPress from my iPhone