Hello,
I had my daughter help me with this one and it was fun to think about food while creating. I happen to be cooking at the same time so it really wasn't torture :-)
I used the Lite Block Party cartridge again for this one and some DCWV, twine, layered stars and bling.
Hope you like it...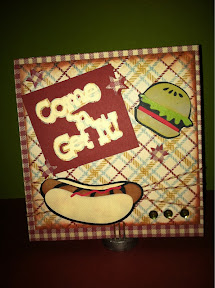 Thanks for stopping by!!!
Alina
- Posted using BlogPress from my iPhone